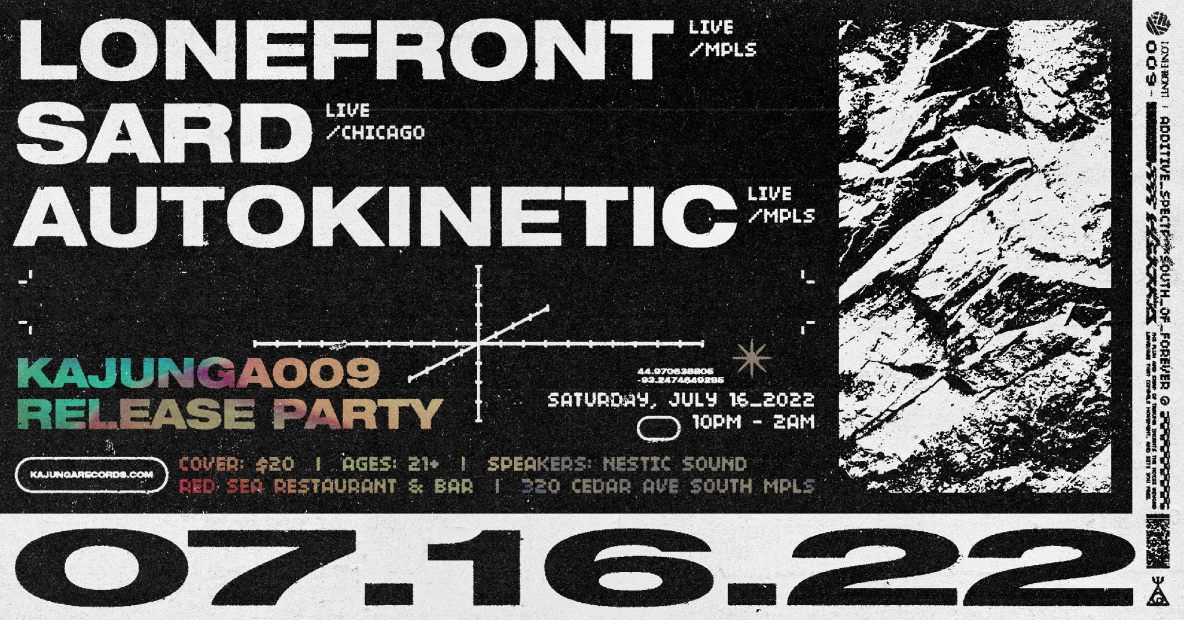 07.16.22 // 22:00 – Kajunga will launch their latest inter-sonar probe. Engineered by renowned freq-technician Lonefront, it will be their deepest voyage into the cosmos to date. The material liftoff has been coordinated with regional hardware specialists Sard and Autokinetic to ensure the mission advances without fail. Join the experiment, get your hands on newly developed Kajunga technologies and attune your body to the deepest rhythms in hyperspace.
L O N E F R O N T _ʟɪᴠᴇ
Kajunga Records | Intellephunk
S A R D _ʟɪᴠᴇ
Amphiboly Records | Bent
A U T O K I N E T I C _ʟɪᴠᴇ
Mistress Recordings
✦
No harassment, racism, homophobia, transphobia or any forms of bigotry will be tolerated. Don't be a creep and don't touch someone without their consent. We want to make sure your experience is as enjoyable as possible. If you feel unsafe, please find a member of Kajunga or the person at the entry. We will handle the situation accordingly. No phones or cameras on the dance floor.
The Red Sea Restaurant & Bar
320 Cedar Ave South, Minneapolis, MN 55454
$20 Cover | No Presale Tickets
10pm - 2am | 21+
kajungarecords.com