Gothess 5YR Anniversary! @ Hook & Ladder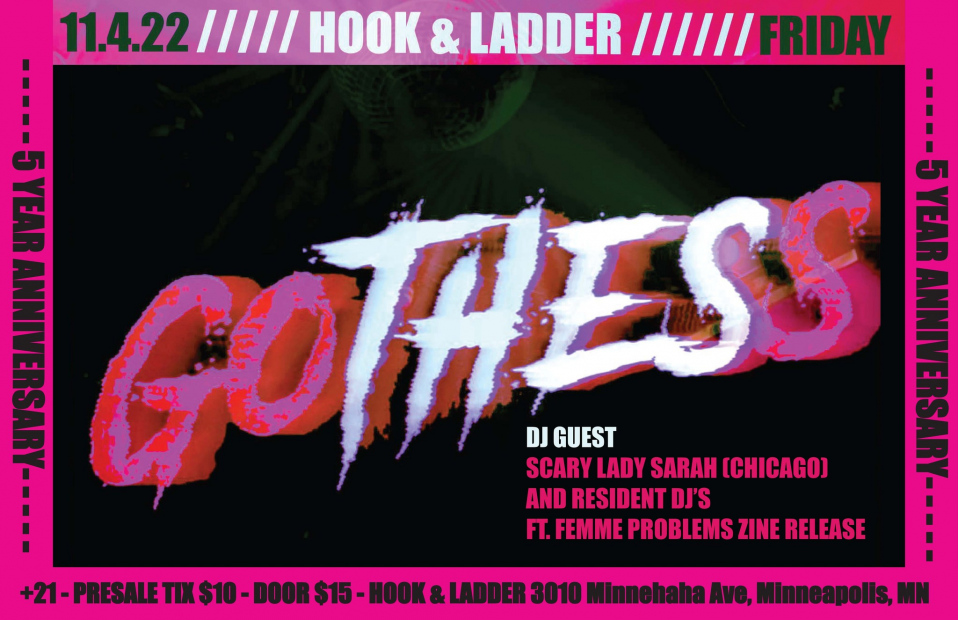 +Gothess+
Gothess turns 5 years old!!!! Looking forward to celebrating this big milestone with our goth/queer community! Plenty of fog and love on this night!
DJ line up on the way!
Special Guest DJ Scary Lady Sarah (Chicago).
Featuring our Favorite Goth Queer Resident DJ's.
Also, a special Zine Release by Femme Problems. A queer zine by a queer collective.