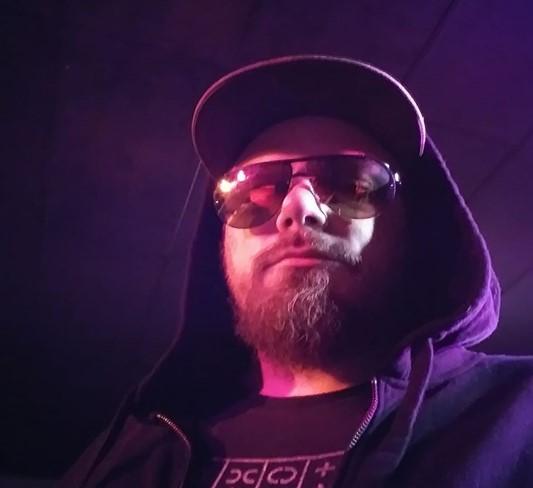 With a careful Ear, Technical skills and an ever growing music library of the Hottest Bangers and Coolest Melodies in the underground world you can Expect Dj Nick Twist to be on top of the Vibe. The only goal in his career is to keep the dance floor moving side to side. Whether in a high class club environment or the dirtiest of all night outlaw parties. Expect V.I.P mixes and Vinyl Only pressings. Expect Huge tracks and minimal melodies. Expect big things from the one they call Nick Twist.
Nick is an experienced entertainer with years of party rockin, event coordination, networking, and technical logistics knowledge behind him. Nick Twist is no stranger to the party vibe, or a set of decks. Having shared the stage with Artists the likes of Aphrodite, DC Breaks, Dirty Phonics, Danny the Wildchild, Dj Hype, Nc-17, Q-Bik, Crissy Chris and tons of other major heads in the Drum & Bass world, He's no stranger to switching up styles and setting vibes either.
He's been getting a lot of love in the Hip-Hop scene lately because of his Technical Scratch and Turntablism skills. His newest Project with 2JD, a Local Hip-Hop producer and lyricist, is quickly gaining recognition because of their Old Skool styled beats, and lyrical content brought forward with Nick's freestyle use of scratch samples over the instrumentals in their sets.
Hard work Prevails, and Nick Twist works hard to keep Drum & Bass music in in the ears of dedicated followers to earn his place in the top tier of DnB Djs world wide.
"Minneapolis is back on the rise, and with the help from the Fam there's no telling how big the wave is gonna get, or where it's gonna crash next." -Nick Twist

www.facebook.com/nicktwistdnb
www.soundcloud.com/nicktwist
www.mixcloud.com/nicktwist