WIDOW, MixedMind, EYLXR, WNDOW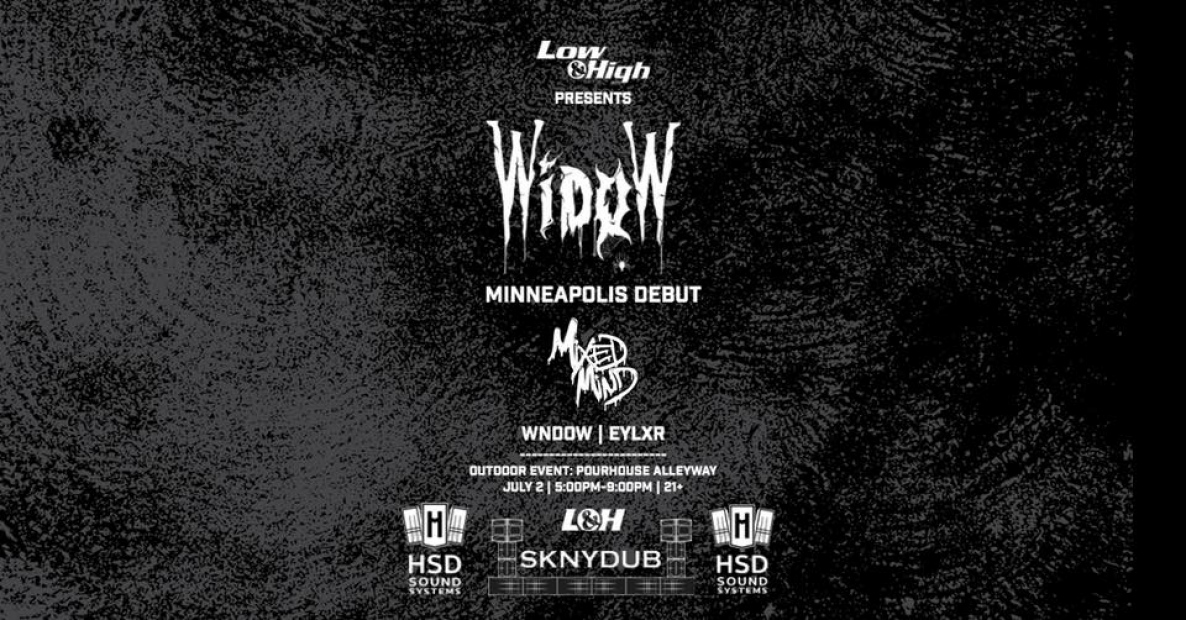 Low & High Presents WIDOW (Mpls Debut)
July 2nd | 5:00-9:00pm | $15 ADV | 21+
From the depths of the Sunshine Coast's mystic forests, Ryan Ryder, better known as Widow, has captivated listeners around the world with their uniquely sinister style of deep, spectral dubstep.
Since a young age, Widow's affinity towards music has been quite evident. This eventually translated into becoming a skilled percussionist which led to playing in numerous heavy metal bands over the span of six years. After discovering electronic music and resonating deeply with the culture that surrounded it, Widow's artistic journey shifted to producing. Inspired by the music of artists such as Truth, The Widdler, Leon Switch, and Sleeper, it was at this point that Widow was born.
Widow's uncanny ability to create otherworldly arrangements of spine-chilling bass music has rightfully landed them releases with labels such as Duploc & Deep Dark & Dangerous. Combining years of experience as a drummer with influences from nature and the occult, Widow provides listeners with cinematic & evocative sound system music supercharged with the darkest energy imaginable. Through the clever use of samples and meticulous sound design, the intention is for feelings of unease to guide individuals into a transformative state of unifying consciousness.
Having just released their exciting first EP, "Hoia Baciu", through Deep Dark & Dangerous, which debuted at the #1 position for all releases on Beatport, one can only hope to imagine what else Widow will conjure up over the course of their career.
Support by MixedMind, EYLXR, WNDOW
Powered by HSD Sound Systems
Provided by Sknydub Productions LLC