Mechanix ft Necormancer b2b AИTITHESIS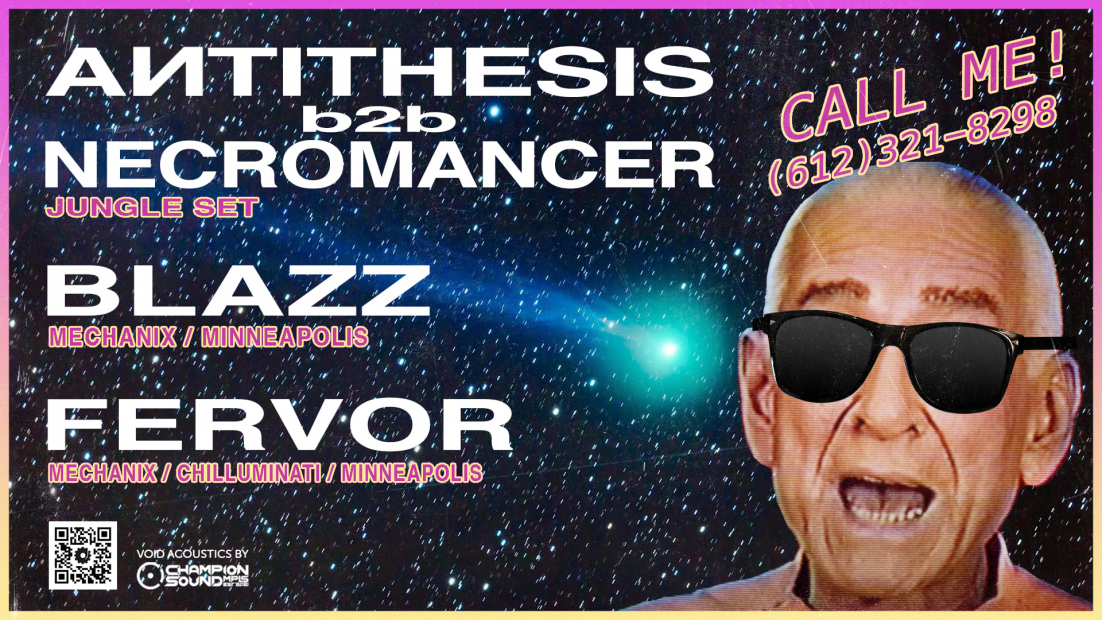 Jungle and Drum and Bass. 21+ $15 to enter
1030 -1230 Necromancer b2b AИTITHESIS
930 - 1030 Blazz
830 - 930 Fervor
AИTITHESIS is the solo project from Jack Denney (1/3 of Ternion Sound) where he focuses on Jungle, IDM, Techno, Ambient, and various forms of experimental sound design and rhythm oriented music. Reaching back to his roots as a Breakcore enthusiast, except heavy drum programming and cutting with a darker edge.
NECROMANCER is a DJ/Selecta from , Minnesota. Growing up with
some of the midwest's most talented underground artists, he has always been
pushing to bring new and unheard music to the dance. Djing since 2012, his
passion for bringing the best sound and love for the culture only continues to grow.