Konkrete Jungle Minneapolis presents DJ Dara and Danny The Wildchild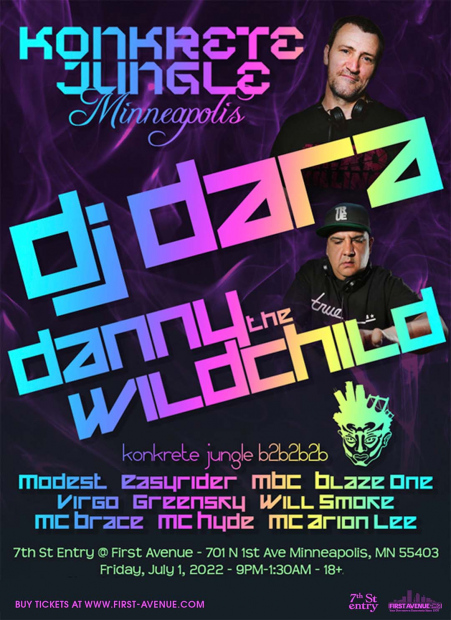 DANNY THE WILDCHILD (Chicago)
Still one of the biggest stateside dons of jump-up drum and bass, Danny combines DMC turntablism with jungle music like no other! By special request, a KJ Minneapolis favorite returns once again!
DARA (NYC) ⏤ *EXCLUSIVE* OLD SCHOOL SET
One of our KJ family & been riding with us since the beginning, it just wouldn't be a KJMPLS reunion without the master of drum and bass mixology DJ Dara, and he's coming across with an extra special old school history lesson for us for this one!

Konkrete Jungle Minneapolis Crew B2B2B2B set
The only way we know how to rock a KJ party, roadblock dubs and exclusives and nonstop MPLS crew action!