kLL sMTH & Friends + a special gRLL sMTH Cookout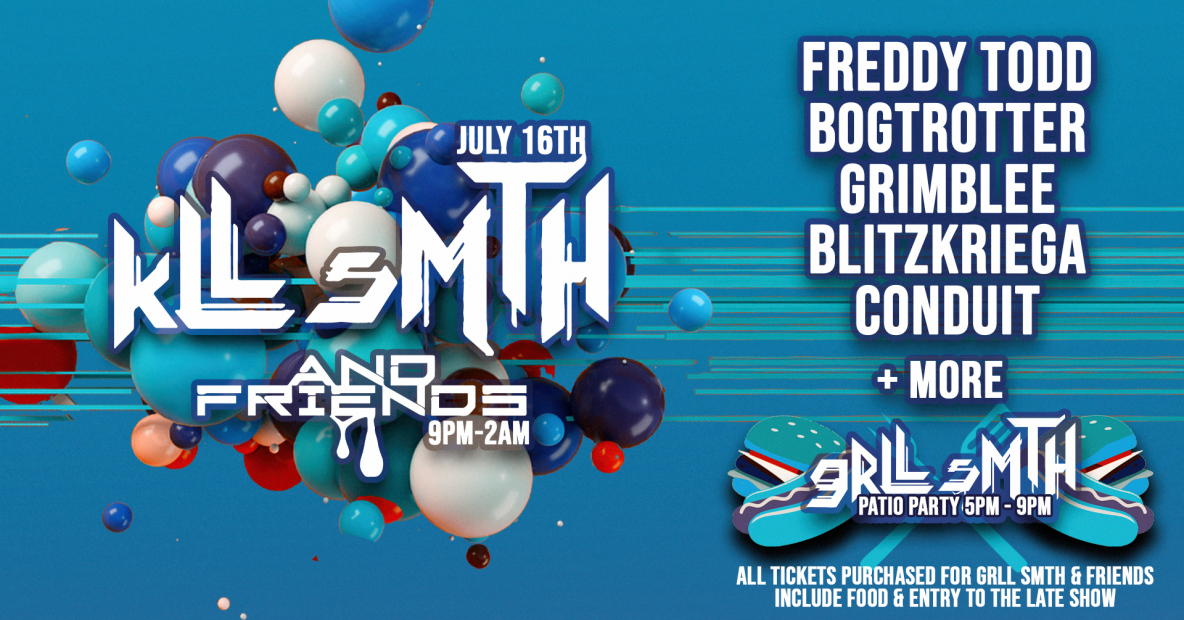 kLL sMTH
Freddy Todd
Bogtrotter
Grimblee
Blitzkriega
Conduit
+ more!
Join us on Saturday July 16th for kLL sMTH & Friends at Pourhouse MPLS on Void Sound! 9pm-2am
We will kick things off with a limited capacity gRLL sMTH & Friends cookout on the Pourhouse Patio from 5pm-9pm before we take things inside for the main event till 2am.
As always, your ticket for the cookout will include food!
Snag your tickets - we have very special friends joining us that will be announced soon!
Ticket options for 5pm entry (VIP) and 9pm entry are available this Friday June 24th at 11am!