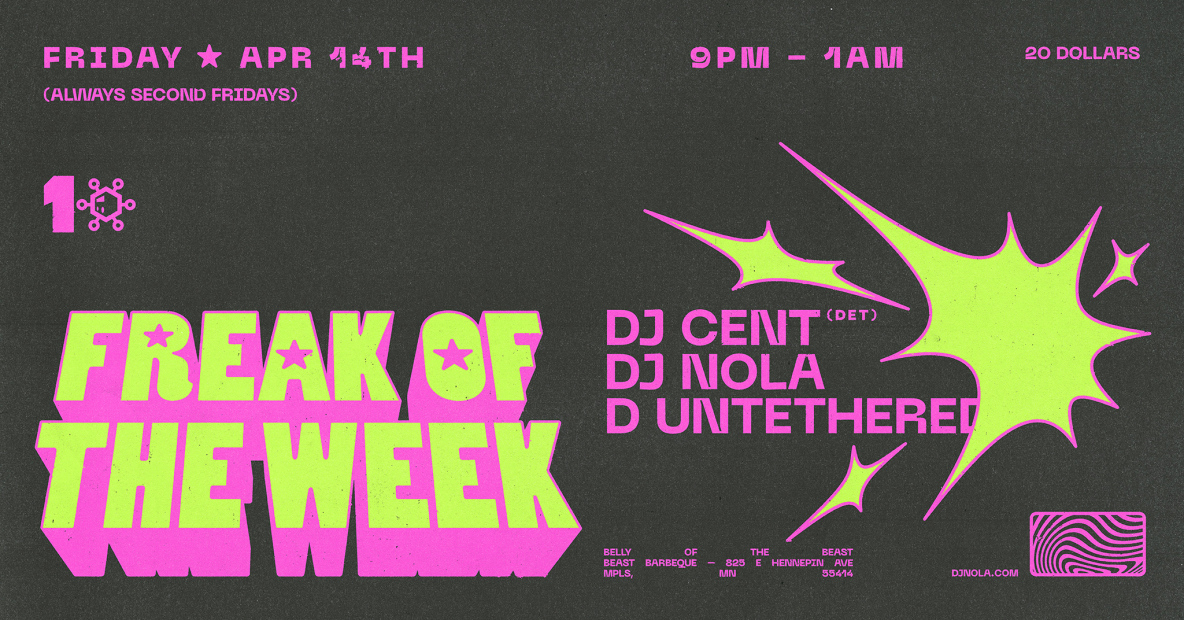 9PM - 1 AM $20 ($5 off if you're wearing a Freak of the Week shirt)
In the Basement of Beast Barbecue NE Minneapolis
DJ Cent- Purveyor of house music and happy hearts.
With roots entwined in Detroit soul and southern hospitality, DJ Cent catalyzes communities with her upbeat house music and contagious dance vibe.
Even in the face of devastating loss within her musical and BIPOC communities, DJ Cent lifts others with her infectious presence behind the decks. Her trademark dance floors are filled with fresh tracks that draw on a rich history playing all forms of house music including deep, vocal, gospel, tech and bmore.
Always the trailblazer, DJ Cent has brought her unique brand of beats to venues and communities, clubs, and large scale events across the nation for three decades, while keeping a foothold in her hometown of Detroit. In addition to playing music, DJ Cent gives back through events, volunteering, and an inclusion-based approach that fosters positivity long after the curtain closes.
"Creating positive memories for ourselves and others is important. Realizing how quickly life can change motivates me every day to speak love, show love, and deliver love to everyone around me." - DJ Cent