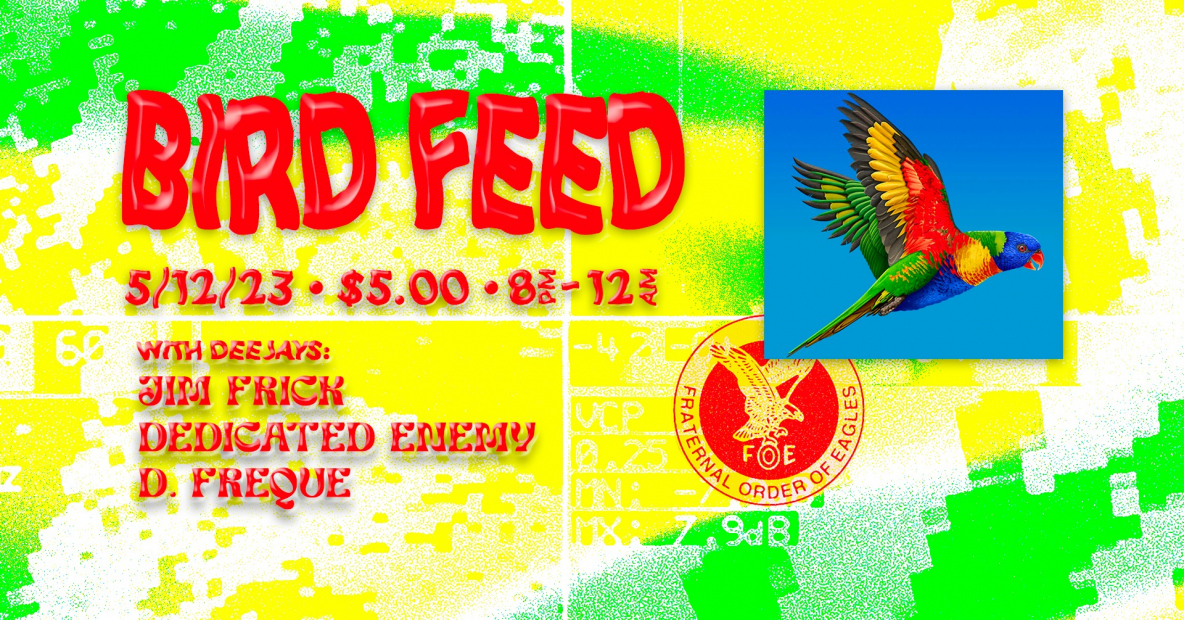 [Sound of static]
Party People, [beep] tune in and [crackle] turn up your speakers for an electrifying event - BIRD FEED - the ultimate DJ night that's taking over the town!
[Sound of birds chirping]
Coming to you live from Eagles #34 Buechner Room, we've got a lineup of the hottest DJs in town, including Jim Frick, Dedicated Enemy, and D. Freque. Their beats will get your heart racing and your feet moving like never before.
[Sound of bass drop]
This is a night for the party animals, the music lovers, and the night owls. There's no dress code - just come as you are and let the music take control. [Sound of cheering] We guarantee that you won't be able to resist the beats that will be flowing all night long.
[Sound of birds flapping their wings]
Join us as we transform the Buechner Room into a high-energy nest of music, featuring sets from the most talented DJs around. This is a night where anything goes, and we encourage you to let loose and have fun.
[Sound of record scratch]
The party kicks off at 8pm, goes until midnight, and tickets are only $5, so make sure you don't miss a beat. Grab your flock and let's make this a night to remember!
[Sound of DJ scratching]
We'll see you on the dance floor - this is DJ ChatGPT, [echo] signing off.