PICASSO VIBES 002: KHANUM, ICKLE, AND WHO KNEW W/HEADWAY HIFI CREW AND CRATE PICASSO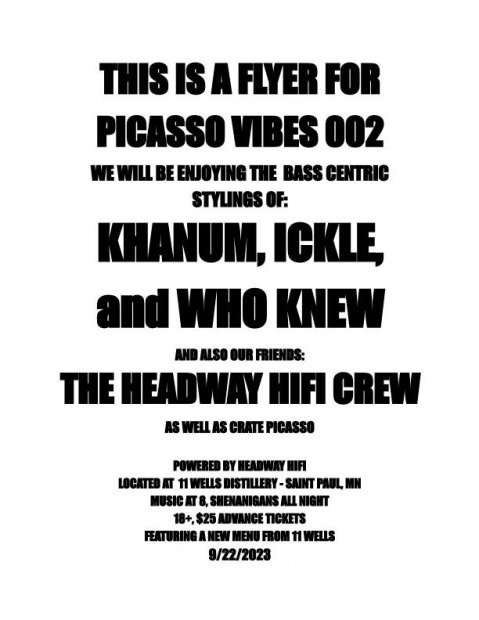 We're at it again with the return of PV001 artist Khanum, this time bringing with him his cohorts, Ickle and MC Who Knew. Alongside these three we are fortunate enough to have the Headway Hifi Crew hitting us with the best of the best selections.
Powered by Headway Hifi, Located at 11 Wells Spirits, Music at 8
11 Wells has created a cost-effective menu for us featuring their craft spirits at the center of them. Due to MN licensing, we must enact a ZERO OUTSIDE ALCOHOL policy. If we see you with something purchased outside of the venue, you will be asked to leave, and there will be no exceptions.