Kajunga presents Cloudy Kid, Flower Food & BYZARRA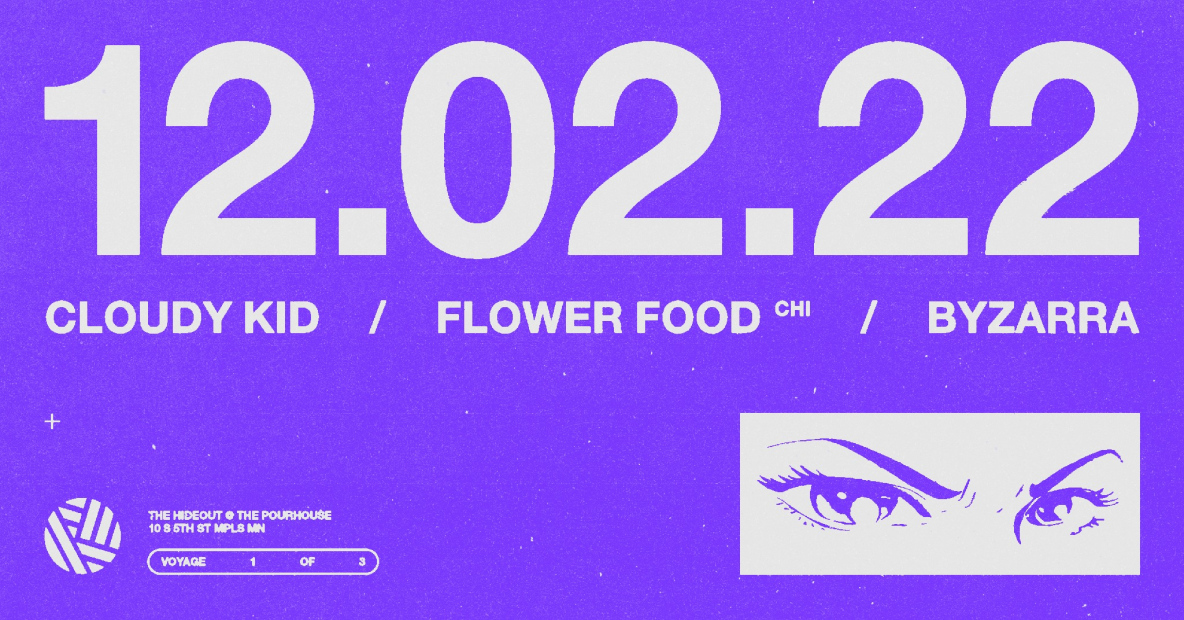 +
The sensors at Kajunga Kommand have been diligently tracking a recurring winter anomaly for years. Utilizing state-of-the-art NeuroCruiser™ technologies developed by Sleem Industries, research and development have finally come to a head: execute inspection and exploration of the anomaly.
+
12.02.2022 // 21:00 – 3 experienced rhythm-techs, Cloudy Kid, Flower Food and BYZARRA will bravely pilot the soundsystem through any magnetic disturbances in sonic activity levels as we seek undiscovered regions of the cosmos. Your presence is requested.
+
C L O U D Y _ K I D
F L O W E R _ F O O D ᶜᴴᴵᶜᴬᴳᴼ
B Y Z A R R A
+
No harassment, racism, homophobia, transphobia or any forms of bigotry will be tolerated. Don't be a creep and don't touch someone without their consent. We want to make sure your experience is as enjoyable as possible. If you feel unsafe, please find a member of Kajunga or the person at the entry. We will handle the situation accordingly. No phones or cameras on the dance floor.
+
The Hideout @ The Pourhouse
10 S 5th St, Minneapolis, MN 55402
$15 before 10PM | $20 After | No Presale Tickets
9pm - 2am | 21+