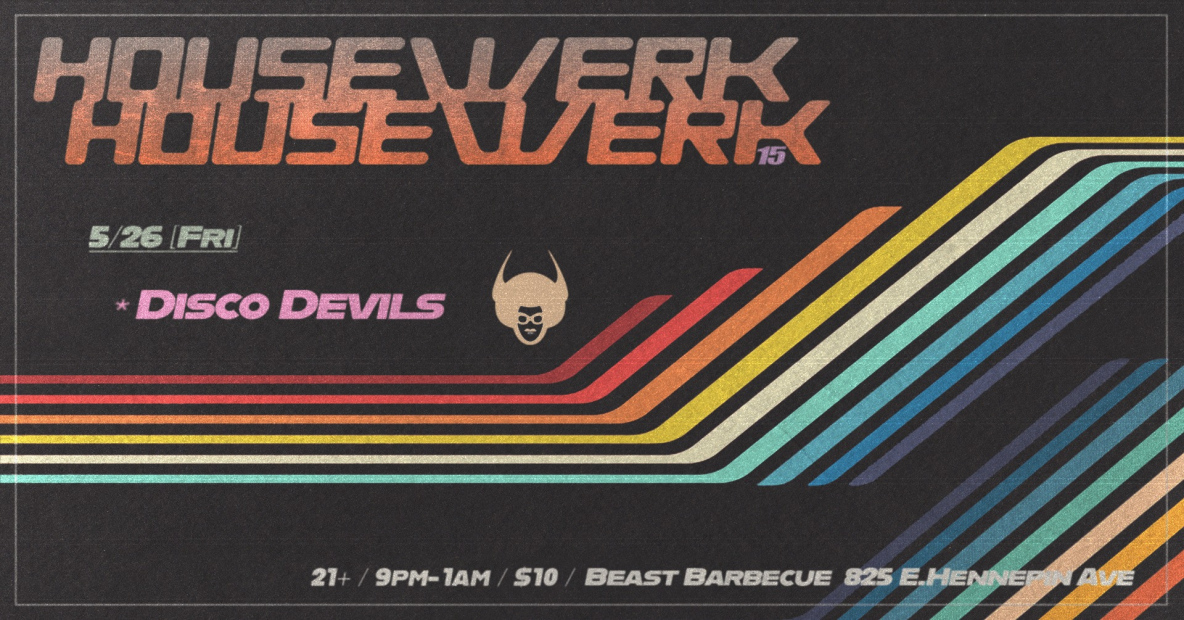 Housewerk #15 May 26th 2023
Come dance with us!
The Disco Devils all night long, only vinyl funkyness
The Disco Devils are Dan, Joel, David, and Craig
Jack your body and treat everyone with RESPECT.
$10
Beast Barbecue
825 E Hennepin Ave, Minneapolis, MN 55414
9 pm -1 am
This show repeats every 4th Friday of the month, with other Fridays at Beast being curated by other house music purveyors.