House Proud MPLS Dec Edition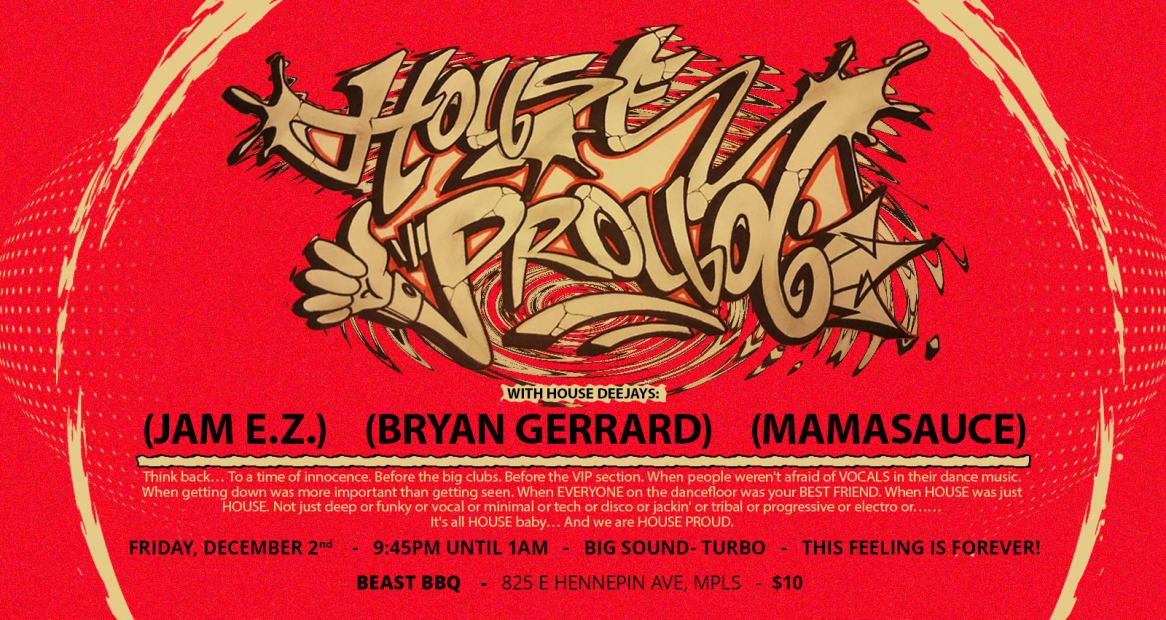 Think back…
To a time of innocence.
Before the big clubs.
Before the VIP section.
When people weren't afraid of VOCALS in their dance music.
When getting down was more important than getting seen.
When EVERYONE on the dancefloor was your BEST FRIEND.
When HOUSE was just HOUSE.
Not just deep or funky or vocal or minimal or tech or disco or jackin' or tribal or progressive or electro or……
It's all HOUSE baby…
And we are HOUSE PROUD.
A night with each other and:
JAM E.Z. (BDAY SET!)
MAMASAUCE
BRYAN GERRARD
(HP Resident)
$10
Doors: 9:45PM
Big Sound- Turbo
Lights by Moxx.