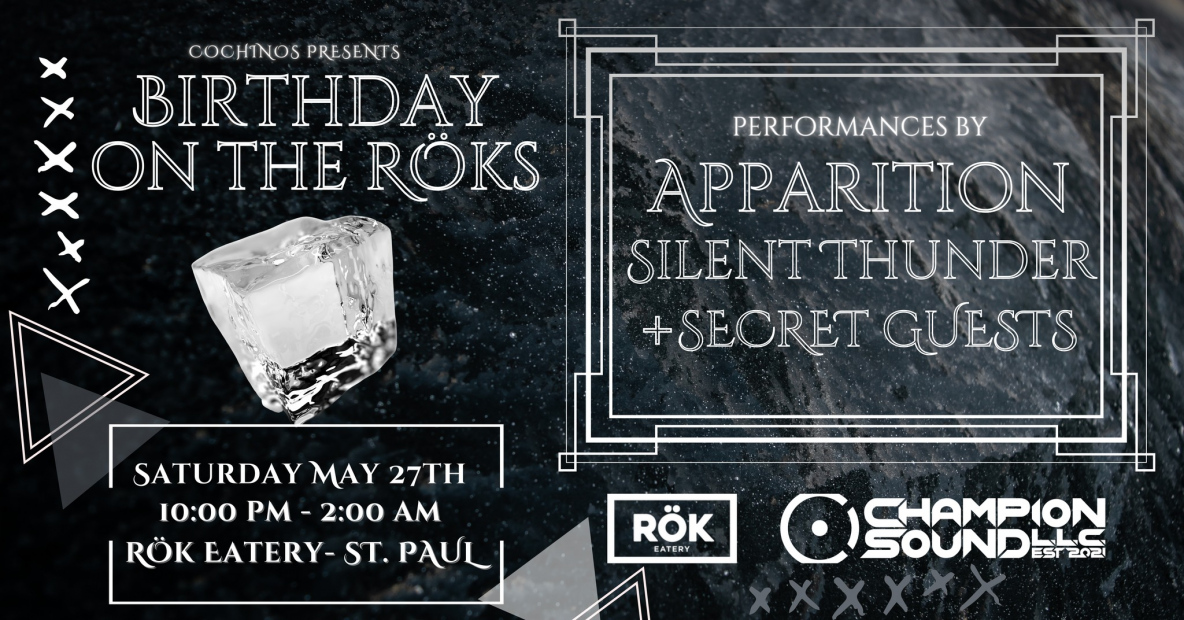 Join us as we celebrate David and Carolyn's birthdays in style with Birthday on the Röks!
We're pulling out all the stops to make sure we celebrate properly with an epic lineup featuring Apparition, Silent Thunder, and some very special surprise guests.
But that's not all – we're bringing in the big guns to make sure the bass hits you in all the right places. We've teamed up with Champion Sound and their legendary VOID sound system, so you can feel the bass right in your chest and deep in your bones.
And don't forget about those surprise guests – we can't give away too much, but trust us when we say that you won't want to miss what we have in store! We only have a capacity of 60 so make sure you scoop them tickets right away!
Music:
-Apparition
-Silent Thunder
-Secret Guests
Location:
RÖK Eatery + Bar
Disclaimer:
LIMITED CAPACITY - ONLY 60 TICKETS TOTAL!!!
21+ / MUSIC AT 10 / VOID Sound System