Bass Ribbon Pines Music Festival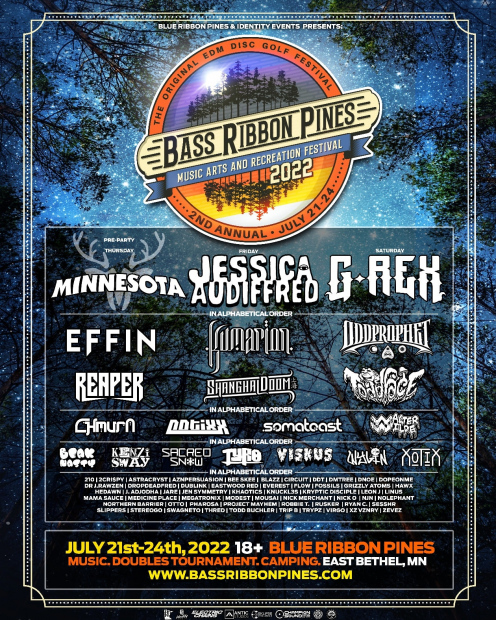 Identity Events + Blue Ribbon Pines presents
Bass Ribbon Pines Festival 2022
July 21st - 24th 2022
Blue Ribbon Pines DGC
18+
https://linktr.ee/bassribbonpines
**All festival ticket holders will receive a unique password to purchase their add-ons so make sure to check your email after you grab your ticket!!!**
Join us for the 2nd annual Bass Ribbon Pines Festival!
This year be on the lookout for:
★ 2 Stages of Music
★ Thursday Pre Party *SOLD SEPARATELY
★ Bass Ribbon Radio
★ Wubs & Dubs - Doubles Tournament (Must Purchase Festival Ticket for Entry)
★ Night Golf
★ Putting Tournament
★Beginner lessons
★ Live Art
★ Vendors
AND MORE!!