Fractal Geometry June ed.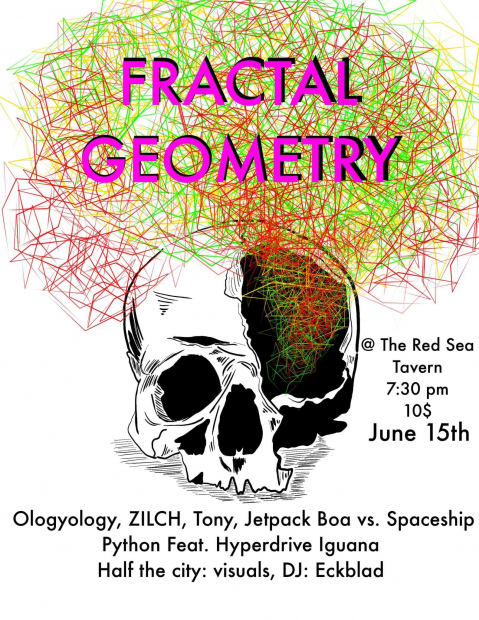 _ Ologyology
_ ZILCH
_ Tony
_ Jetpack Boa vs Spaceship Python (feat Hyperdrive Iguana)
_ Half the City [visuals]
_ Eckblad [interludes]
$10 (suggested) // 21+
Parking is available in the public lot behind the venue.
Fractal Geometry highlights altered patterns & glitched forms across the various iterations of electronic music.