Sully (UK) w/ Modest, Jen Symmetry, Virgo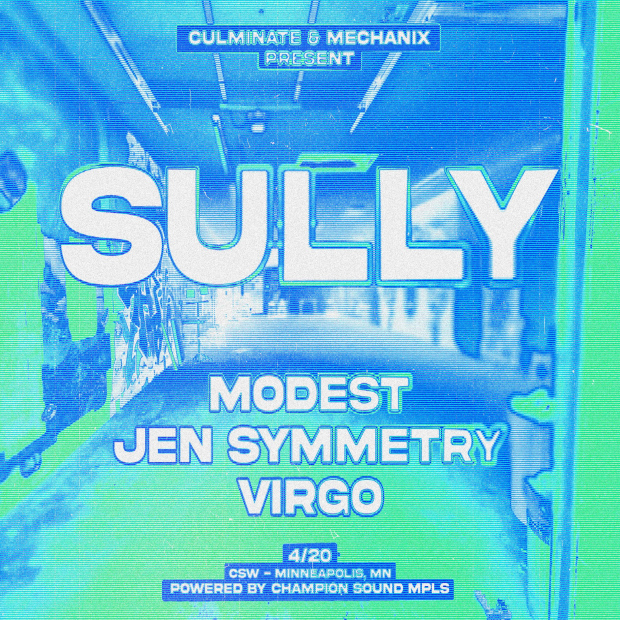 From his base in the small English city of Norwich, Sully has become known as one of the most formidable talents in modern jungle. Originally emerging from the hazy territory between dark garage, dubstep and grime, Jack Stevens tightened his focus to breakbeats just as UK dancefloors pivoted back to jungle in the last decade. His releases on underground UK labels like Keysound, Astrophonica and Black Acre have continually raised the bar for UK bass music, blending the madcap energy of vintage junglism with a modern ear for haunting sound design.
Sully's sketch demonstrates his talent for hearing drum patterns as melody lines, pitching individual drum hits and blending multiple instruments into a dazzling rhythm symphony. Opening with the metallic clang of oil drums, he weaves in a battery of tactile percussion and glassy jangles to create a deeply spooky and dissociative take on drum and bass.
Support from: Modest, Jen Symmetry, Virgo
Sound by Champion Sound MPLS
21+ / BYO / DM for address