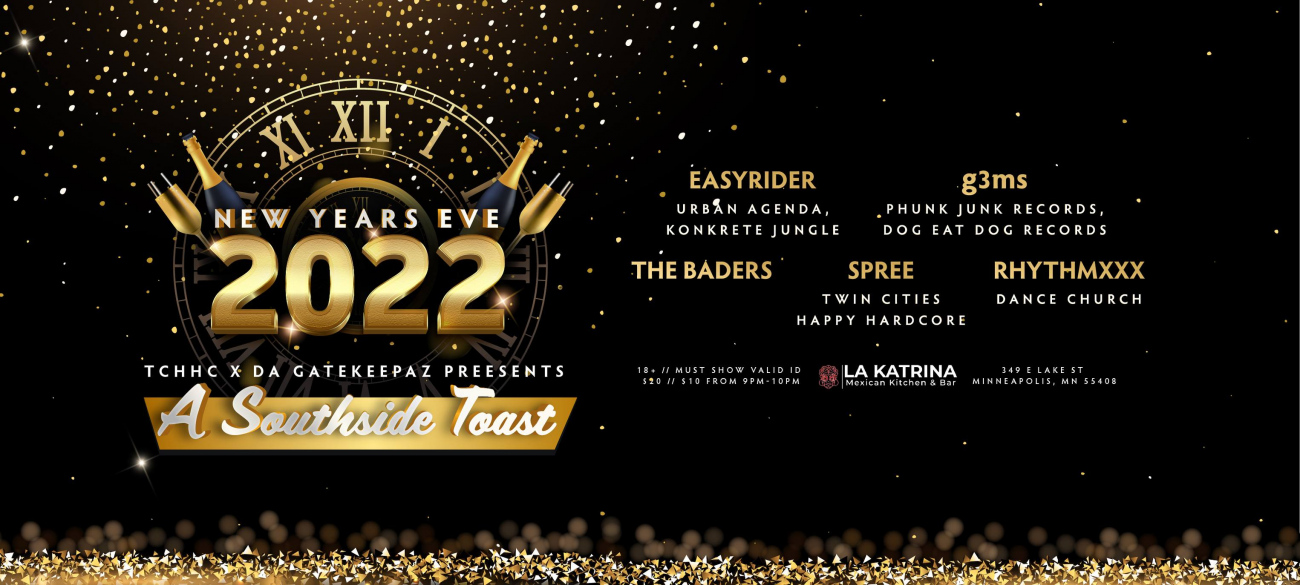 TCHHC X Da Gatekeepaz
Presents
A Southside Toast
December 31st 2022
Join us as we celebrate the end of 2022 and step into the New Year in style. What better way to do it than with some of your old friends and new friends. We've got a great night of some of the best local talent that know how to get the party started. Hope to see you all there!
If you are hungry, the kitchen will be open until 1am. Ask anyone who was at our last event, the food is BOMB!!
Easyrider
Urban Agenda and Konkrete Jungle
Drum n Bass
Spree
TCHHC
Rave Music
g3ms
Phunk Junk Records and Dog Eat Dog Records
House Music
The Baders
Techno
Rhythmxxx
Dance Church
House Music
18+
$20
$10 from 9pm-10pm
LA KATRINA
Mexican Kitchen & Bar
349 E Lake St
Minneapolis, MN 55408
PS: There may or may not be a balloon drop