Soul Logistyx ||Halloween 2022||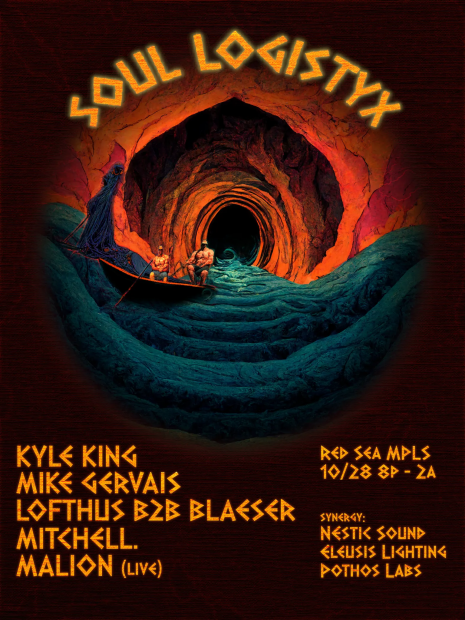 Have the fleeting pleasures of this mundane life ceased to fill you with wonder and curiosity? Do you feel there is a wild, untamable force within you longing to break free from your flesh prison? Have you been longing to cast off your mortal trappings and descend into the depths of the void?
This year, the SYNERGY joint task force has reinforced a recently-discovered spacetime rift with state-of-the-art spirit amplification techno-logy, and prepared an evening of soul-rending music to facilitate ripping your essence from your mortal coil so that it may be transported through a portal to the depths of Hades.
---
SOUL LOGISTYX
A Halloween 2022 Spirit-bender
10.28.22
8pm - 2am
The Red Sea
320 Cedar Ave South, Minneapolis, MN 55454
featuring void wiggling techno from (in order):
Malion (live) (Clinton Kunhardt)
projection art by Pothos Labs (Paul Chang)
$20 cover/$15 with donation**