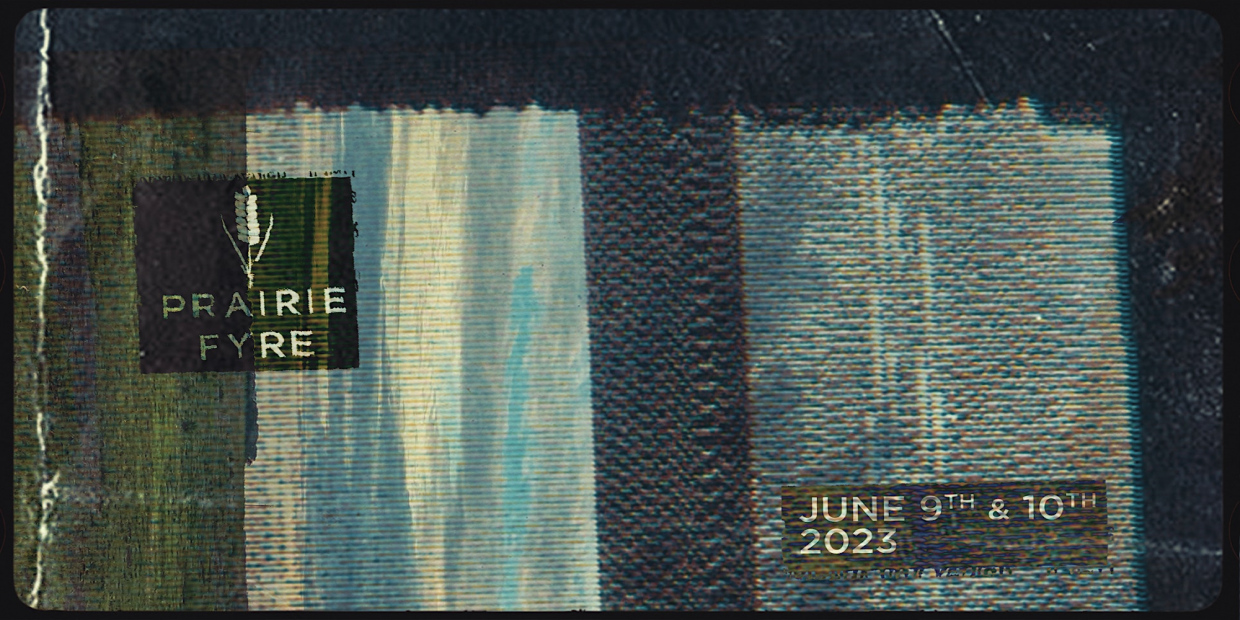 Year Four (on the Floor) at Prairie Fyre
2023
Once again we're back! We are all so incredibly thankful that last year's Prairie Fyre went off so well and exceeded our highest expectations for what we wanted and in the end what we accomplished.
As such, we are going to do it again! But this time bigger and better than ever on a new weekend in June with new artists, acts, DJs, stages, and more!
Intro - What is Prairie Fyre?
Prairie Fyre is the collaborative vision of some inspired people with means and gumption to have a big party.
Expect burlesque, comedy, poetry, awesome bands and underground DJs spinning techno, house, funk and everything in between. Intimate camping on a homestead in Southwest Minnesota with friends known and those unknown (until June, anyway).
Our values are naturally essenced in wanting to share and collaborate as opposed to perform and boast. Everyone has something to bring to the prairie and we want people to show up in their own way (even if it's just by showing up!).
The fundamentals of having a killer collab party costs money and so we charge what we feel is equitable for all the performing artists' and staff's time and talent (even though we'd love to pay out even more).
Prairie Fyre isn't just a music festival and it isn't just an arts festival. It's a music and variety and art and culture and whatever else us weirdos want to bring out to the prairie to share with all of us.
What's New in 2023?
We have a few exciting changes to roll out for you all this year that we hope to make Prairie Fyre even more inclusive and equitable for everyone!
Expanded Art and Pop Up Stage and Programming
We are organizing a third area on the farm (Tarot reading, Silent Disco, Ambient Yoga, ???) and collaborative acts that want to utilize the area--don't worry it isn't another DJ stage 
Payment Plan options
Festival ticket commitment can be a a lot for some. Reach out to us and build a payment plan that works for you. You can work with our team to pay for a weekend pass in the months leading up to the festival.
Note: this will not be an option for Day Of ticket tier options.
Prairie Fyre Mutual Aid Fund
Consider donating to the Prairie Fyre Mutal Aid Fund. Add-on extra cash to your ticket to help others who can't afford to come but still want to party. This amount will not be put into any Prairie Fyre funding pool and will be strictly for any individual that reaches out with interest in getting a discounted admittance due to their financial situation.
As such--please reach out if you're interested! We will be managing interest in this discount separately and be disbursing the pooled total at a particular date with people that expressed interest.
All Ages Programming
Day time performances are for all ages before we delve into the adult performances of the evening.
Ticket Sale Tiers
Early Bird (January 27th to April 1st):
-Full Weekend Camping: $80
-1 Day/Night Pass: $50
General Admission (April 1st to June 5th):
-Full Weekend Camping: $100
-1 Day/Night Pass: $60
-Day Pass (No Camping): $30
Ya Snooze Ya Lose (June 5th to June 10th):
-Full Weekend Camping: $150
-1 Day/Night Pass: $75
Rules
-Consent is mandatory
-Weekend campout - bring a tent and sustenance (food truck will be present)
-Shuttle to local hotel provided
-Pack out what you bring in
-Bring cash for vendors
-Porta Potties provided
-No renegade sound systems
-No unapproved fires
-No Firearms
-No Illegal substances
-No dogs
-House is off limits
Amenities
-5 porta potties
-2 washing stations
-No showers
-A propane grill and charcoal grill will be available to use
-Bring food for yourself and a cooler to store it (Additional ice for yourself wouldn't hurt--some will be available on site)