Kajunga presents Final Förmat, Berndt & Real Girl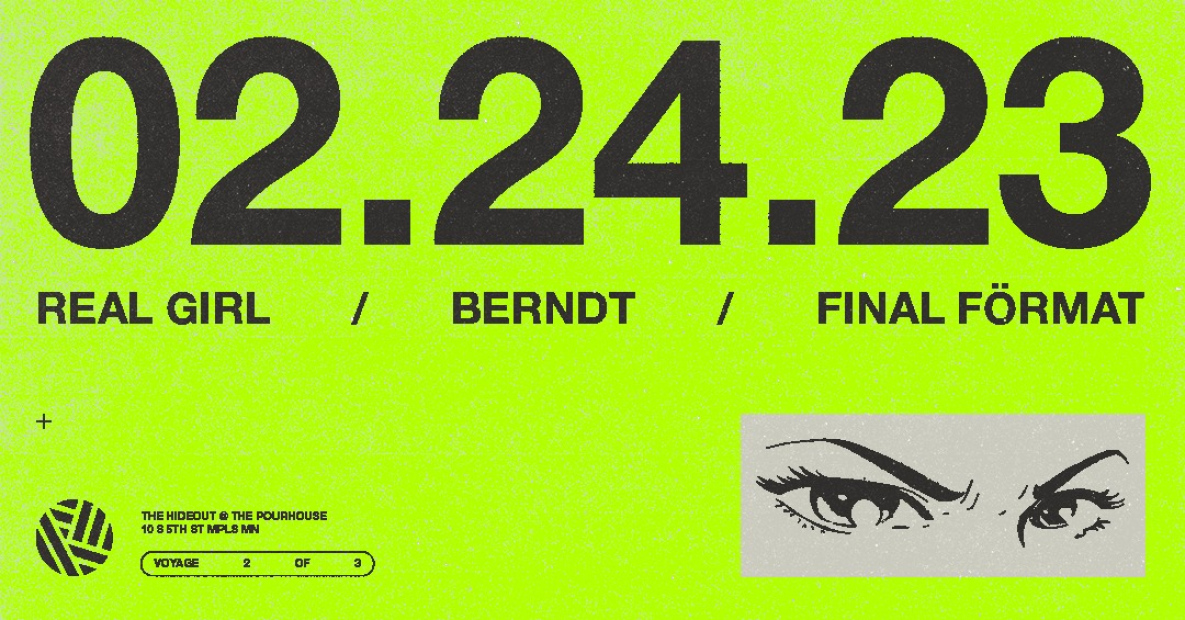 +
Declassified documents have revealed that something has gone horribly wrong on Kajunga's latest mission. While exploring a distant anomaly, the Neurocruiser™ made contact with a one-dimensional topological defect in space. This created a symmetry-breaking phase transition which has trapped the spacecraft in a cosmic stringwarp.
+
Kajunga Kommand is scrambling to make connection with the vessel, but communications have revealed a malware infecting the ship, making rescue efforts nearly impossible. It is our hope to gather as many conduits of conscious energy as possible to contact the stray craft and correct its course. Participants sanity may be at risk.
+
F I N A L _ F Ö R M A T
B E R N D T
R E A L _ G I R L
+
No harassment, racism, homophobia, transphobia or any forms of bigotry will be tolerated. Don't be a creep and don't touch someone without their consent. We want to make sure your experience is as enjoyable as possible. If you feel unsafe, please find a member of Kajunga or the person at the entry. We will handle the situation accordingly. No phones or cameras on the dance floor.
+
02.24.2023 // 21:00
The Hideout @ The Pourhouse
10 S 5th St, Minneapolis, MN 55402
$15 before 10PM | $20 After | No Presale Tickets
9pm - 2am | 21+