Kajunga presents AMX, Lanny & Amy Pickett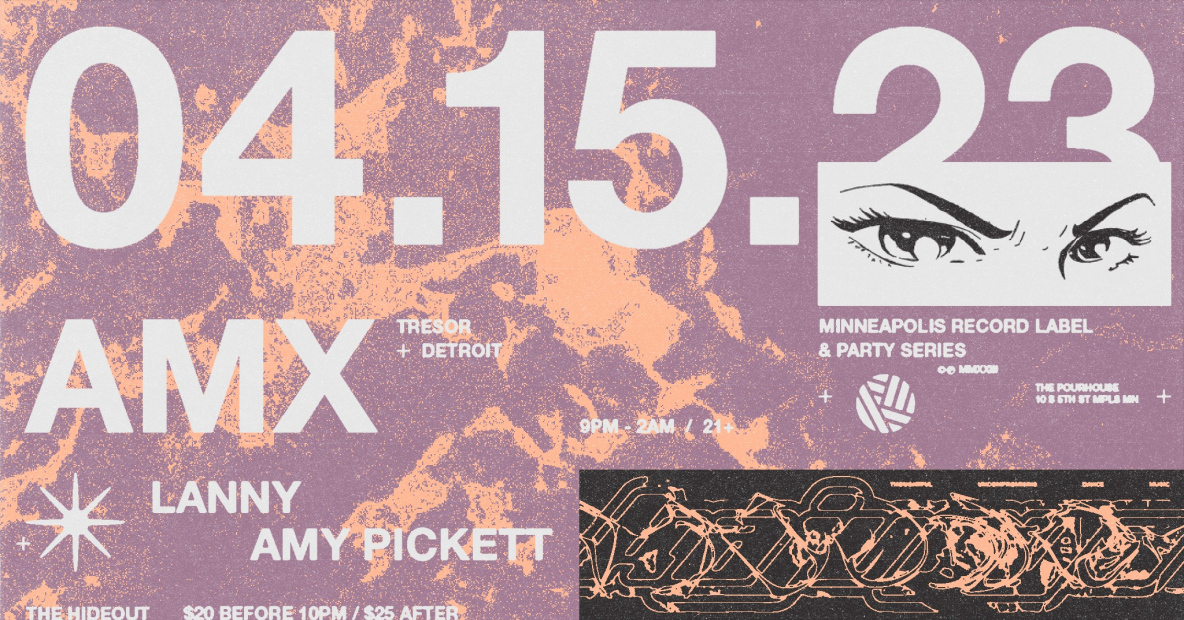 +
We'd like to formally thank the participants of Kajunga's last mission. With your help, the Neurocruiser™ has successfully reassembled on the other side of the cosmic stringwarp, and we've regained full control of the vessel's operating system. Several minds were destroyed in the recovery process, a foreseen and acceptable loss.
+
After being equipped with molecular detection firmware v04.15, we've discovered an unassuming planet radiating scale-shattering euphorion particle emissions (EPe). This hyper-crystalline planet promises to elevate the consciousness of any and all humanoid life forms that enter its atmosphere. Under the guidance of the great rhythm operator AMX, we invite all loyal Kajunganauts to embark on a pilgrimage to this extraordinary planet, and help usher in a new age of collective dance utopia.
+
A M X ᴰᴱᵀᴿᴼᴵᵀ
L A N N Y
A M Y _ P I C K E T T
+
Harassment, racism, homophobia, transphobia or any forms of bigotry will NOT be tolerated. Don't be a creep and don't touch someone without their consent. We want to make sure your experience is as enjoyable as possible. If you feel unsafe, please find a member of Kajunga or the person at the entry. We will handle the situation accordingly. No phones or cameras on the dance floor.
+
04.15.2023 // 21:00
The Hideout @ The Pourhouse
10 S 5th St, Minneapolis, MN 55402
$20 before 10PM | $25 After | No Presale Tickets
9pm - 2am | 21+