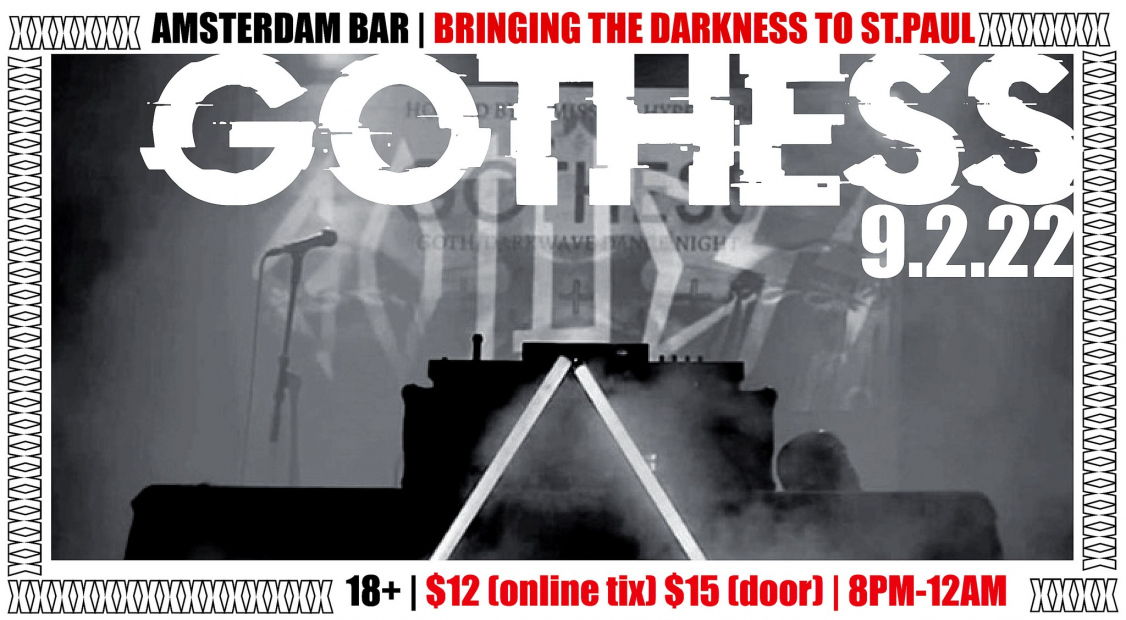 +GOTHESS+
Gothess MPLS Goth/Queer Dance Night comes to St. Paul!!!
Featuring DJ Q (Gothess) and Guest.
We'll be bringing in all the dark selections and also trying out our first 18+ event! Excited to see our darklings in the fog on the other side of the city!
Dark beats from 8PM-12AM
EBM/ NEW BEAT/ COLDWAVE/ DARKWAVE/ INDUSTRIAL/ NEW WAVE/ SYNTHPOP/ ELECTRO/ DARK TECHNO
18+
8PM-12AM
$12 online tix:
https://www.eventbrite.com/.../gothess-mpls-gothqueer...
$15 Door
Fog included!