False Data EP Release Party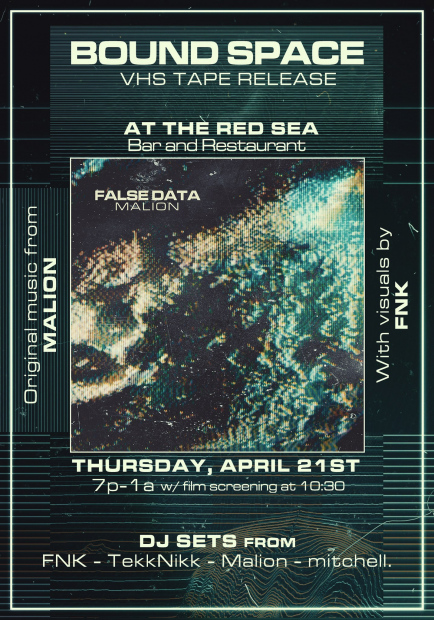 Join me (Malion) and some of my favorite techno wizards in hailing the arrival of my first EP, False Data, which crashed on Earth during a [redacted] week out on a weird farm in Southwestern Minnesota with my copilot and resident glitch frog Miles Taylor.
No cover! Come convulse in celebration.
We'll be selling a limited number of VHS tapes (also available on Bandcamp) with the False Data Transmission as well as some other content, with cover art designed by Miles, at the event. Bring $20 cash if you want one!
---
https://malionalien.bandcamp.com/album/false-data-ep
---
Doors 7pm
FNK | 7 - 9pm
TekkNikk | 9 - 10:30pm
Bound Space: False Data Transmission (video screening) | 10:30pm
Malion b2b mitchell. | 10:30pm - ?