Cantina House Music Residency 011 w/ Jenny Voss + HAWX, Ghost Channels, Caiked Up & More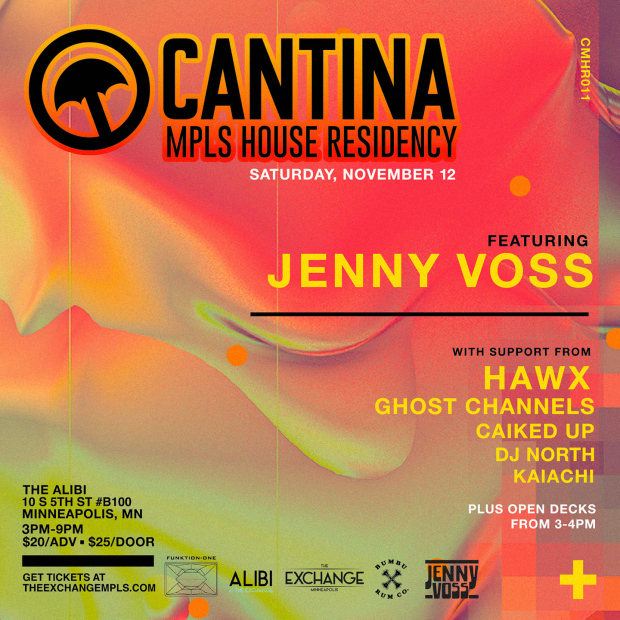 Join us every second Saturday of the month for downtown's newest house residency, Cantina: where it's always sunny in Minneapolis! For our eleventh installment, we are welcoming bombshell Jenny Voss!
www.instagram.com/jennyvossmusic
Jenny Voss is a creator of melody, lyrics, vocals, stories and environments. She strives to be a powerful feminine energy in the world of music, bringing a soulful and upbeat energy into everything that she creates. Her favorite part of the song writing process in the first improv/freestyle take she gets to create on a fresh track.
With a wide range of inspirations from H.E.R., Post Malone and Dua Lipa to Amy Winehouse, Whitney Houston and Miguel, she's excited to explore all the avenues her voice can travel through and all of the feelings she can evoke with her music.
-----------
2:30PM Doors
3PM - Open Decks
4PM - Kaiachi
4:45PM - Robbie T.
5:30PM - Ghost Channels
6:15PM - Caiked Up
7PM - HAWX
8PM - Jenny Voss