Atmospherical - LTJ Bukem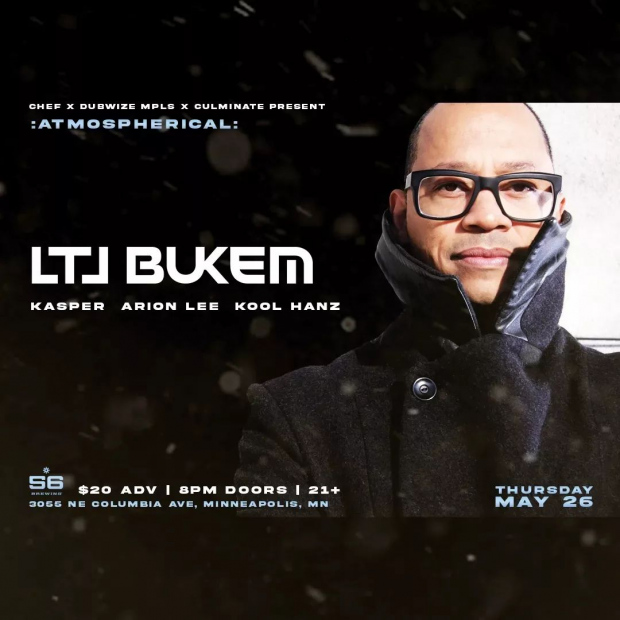 DubwizeMPLS & Chef are proud to host the legend of Drum & Bass LTJ Bukem w/ Kasper, Arion Lee, Kool Hanz

DubwizeMPLS & Chef is proud to present the legendary DJ, producer,and remixer LTJ Bukem!!!
Arguably the prime innovator in the development of jungle from its early status as an offshoot of hardcore techno into the respected, stylistic genre it became by the end of the 1990s, LTJ Bukem gained fame as an auteur in all fields of the drum'n'bass movement: as a top-flight breakbeat DJ, owner and label head of the Good Looking/Looking Good stable of labels and, of course, for his recordings -- inspired by the lush strings and natural ambience of '70s jazz fusion masters like Lonnie Liston Smith and Chick Corea as well as elegiac Chicago house and moody Detroit techno. Allied with the early-'90s rave and hardcore scene, Bukem began working on production near the end of the 1980s; though his light, airy sound made little sense to his contemporaries, Bukem's style was emulated much more as the jungle scene gained momentum.